I am certainly feeling the love! Okay so when I read the post from Tammy at
Second Helpings
I was possibly jumping up and down in my car! All those "big" wonderful blogs that have been doing this for a while are AMAZING, but there are some amazing "small" blogs starting up all over the internet that are AMAZING to! I think this award is a great way to give them some recognition. I also loved exploring
Tammy's blog
. I love how she points out that blogging lets us reach students outside of our own classroom. It's a way of sharing the best we have come across with others. Now in my mind that is some great professional development. Every time I read a blog I almost ALWAYS come away with something I want to try in my classroom. THANK YOU! THANK YOU! THANK YOU Tammy! Go check her out!
NOW. . . onto the Liebster Blog Award
In order to receive this award you need to have less than 200 followers. The purpose of the award is to
highlight
the up and coming blogs aka the new kids on the block. I learned from
Tammy's blog
the liebe is the word for love in Germany.
If you receive this award you link back to the blogger who awarded it to you, copy and paste the blog award onto your blog, and present the award to a blog(s) who are up and coming and deserve some notice!
I'm going to go and do some blog stalking and come back with a few of my favorite up and coming blogs! Be sure to check it out!
I present you with Johnson's Jungle
Also, I will be giving a run down of Dr. Seuss' birthday with pictures. I used so many amazing wonderful resources from Lory Evans and Deanna Jump!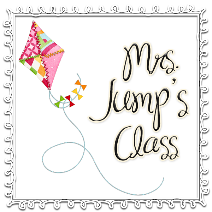 I keep all my "themed" units in semi see-through plastic tubs from staples. I create labels to go on each one. Each label is themed to match its theme (kind of confusing) matching its theme.
I'll be back have a restful Sunday evening! I'm also working on some freebie that will be available on my
TPT store
with all my other freebies!