Well earlier this week I was awarded the One Lovely Blog Award (you can read about it
HERE
). I am awarding the following ladies: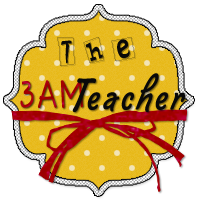 The 3AM Teacher This ladies creativity is astonishing. I own every packet of clip art she has put up for sale. I look for it and I love it!
I picked a couple of my old FAVORITES and some new discoveries that have "young" blogs like me (meaning we are new on the blog scene). Ladies come and get your award! The rules are
HERE
!
Here are a couple of my new Word Work stations/centers that are at my TPT store. Go check them out
here
and please let me know what you think!
The last thing up ad entirely late to the game is my currently. . . I'm linking up with Farley at
Oh' Boy Fourth Grade
. . .
I must say that I am in the living room where my sister is watching the The Bachelor. It's not quite my cup of tea but I was being honest. I just don't think I can stomach all the drama of these women.