Another month is upon us and I am linking up with Farley at
Oh' Boy Fourth Grade
. Side note I
LOVE
the blue skirt she is wearing on the right side of her blog. OH SO SO SO super duper fancy cute I would love to wear it. Any who go check it out and compliment her awesome style :)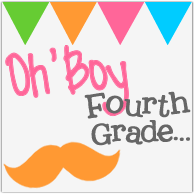 LISTENING~ So Mexican Train is this addicting brings out
the worst
the best in a family game. Everyone starts with a certain amount of dominoes and it goes clockwise and everyone tries to get rid of their dominoes using their own trains. I know poor porr explanation (I'm on meds at the moment but wanted to get in on the CURRENTLY action). Click
HERE
to see the one we have and get a better understanding.
LOVING~ I just purchased a license from
Just So Scrappy Graphics
and it is awesome. A lovely decision if a do say so myself. :)
THINKING~ Yeah the results of the MRI from my SEVER, cried like a baby, back pain. A herniated disc in my lower spine which was causing tingling and numbness down my leg. Any who at this point no surgery needed. However, I had to have an epidural shot ~ peeps you shouldn't have to have one till you are about to have a baby . . . I'm just saying. . .
WANTING~ If you live in south Florida you must check out Max's Grill and their Flour-less Chocolate cake with all the EXTRAS of course :) I may have a severe sweet tooth.
NEEDING~ My readin glist is a mile high long and I am positive after reading everyone's CURRENTLY I will have a TWO mile high list. I LOVE LOVE LOVE reading. Also I live in a home with gour children and within a ten minute radius is the entire extended family on my moms side. Close family = quite time rare
READS~ I love
Chris Van Dusen's books
. They are excellent read alouds and my kiddos request re-reads OVER and OVER and OVER and OVER (ok get the picture) again. I am making a readers response sheet to the book so when I do I will update this post with a link to the FREEBIE :)
In college, for my classroom management class, we listened and read a LOT of Harry Wong and I really loved it. I constantly go back to
The First Days of School
to tweak what I'm doing and find where I can improve. I would love to listen to the Wongs in person
Tomorrow I shall be Reviewing and Reflecting on Chapter 5 of Guided Math! I'm loving this book.